is still going strong :)
---------------------------------------------------------------------------
here's the tutorial i did for Scarlet Lime a few weeks back.
A Ribbon Garland.
(i am too lazy to post my tuts most of the time, but here you go... just because this could be my current fave - a slight twist to my usual ruffling).
Supplies
Jenni Bowlin
crepe pink paper pack (Scarlet Lime Frugal kit)
Pink Paislee Bayberry Cottage Pleats (Scarlet Lime Main/Frugal kit)
Lily Bee Audrey Tulle Flowers (Scarlet Lime Frugal kit)
American Craft Lively Dear Lizzy Ribbon (Scarlet Lime Frugal kit)
24 inch piece of wide ribbon (about 1" wide)
Crepe Flower Instructions
Step 1:
Remove crepe paper from pack. Each pink stream measures 2 yards.
Cut a 2.5" diameter circle from cardboard. This will be the base.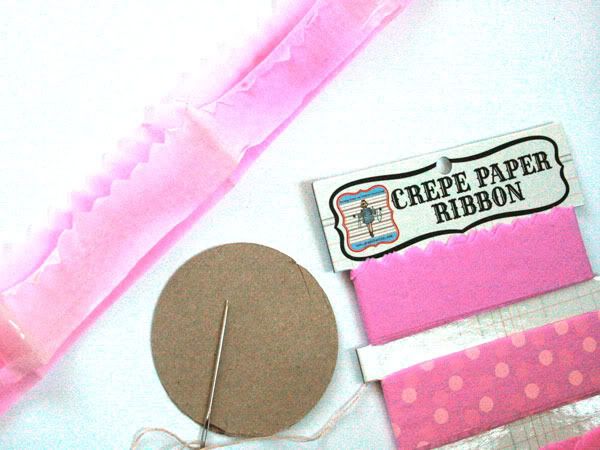 Step 2:
Fold the stream into half and halve them again. You should get 4 stripes each measuring 20 inches.
Step 3:
Use running stitch along the entire length. Ruffles will be formed. Tie a knot at the end. Fluff the layers of ruffles along the edge by gently pulling the crepe paper away from each other.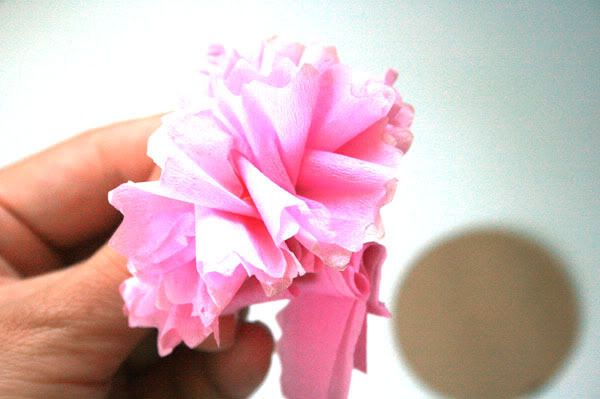 Step 4:
Encircle the cardboard circle with the ruffled crepe. Use hot glue for a permanent bond.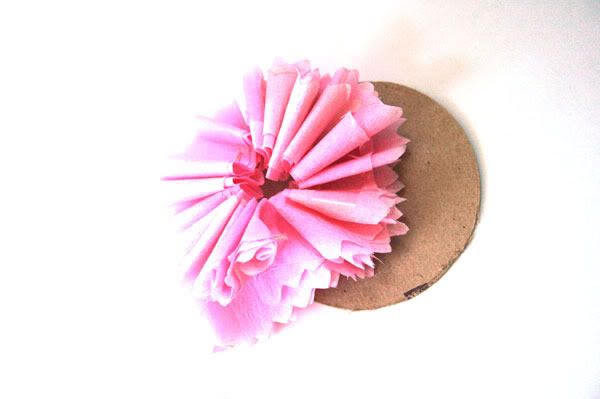 Step 5:
Attach a smaller flower at the centre.
There you go , a scallop double layered ruffle flower.
Read on
HERE
. If You are interested in knowing how i assembled the whole garland...
okie.... you might have noticed the frequency of bloggin' this week.
staying home and indoors and ...taking it easy. THANK YOU SO much for your kind thoughts and asking after us, wer're on the road to recovery ...
God Bless,